Author:
globaldj
Subjects:
Cullture
datePublished:
19 February 2018
A State Of Trance Festival 850 Utrecht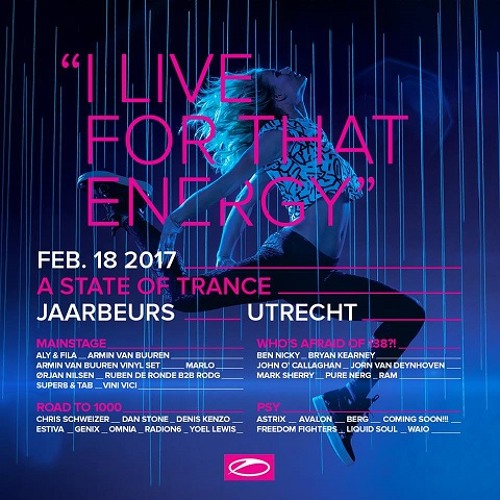 The night's lineup is headlined and curated by Armin himself, so you know the beats will be on point and the drops explosive. And that's not a metaphor, this one comes with huge pyrotechnics and lights displays.
The A State of Trance brand not only stands for epic sounds and huge parties, but also an inclusive and respectful atmosphere. And as one of the most recognised brands in electronic music, this party will be popping.